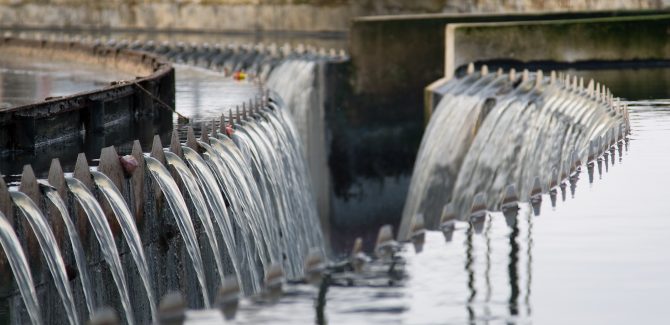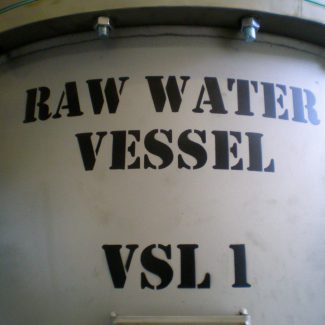 Water Treatment Educational System
The Client: Cussons Technology Ltd is a company specializing in educational technology, manufacturing and supplying a comprehensive range of mechanical engineering and research equipment for universities, technical institutes and training establishments worldwide.
The Challenge: To design and build a Water Treatment Educational System mimicking a real plant and embracing its principles to provide students direct involvement in experimenting and understanding the real thing.
This was the first time working with this client and it involved utilising a new Omron Control System – it was also the first large scale project of its kind in Process Control and Engineering for 2M.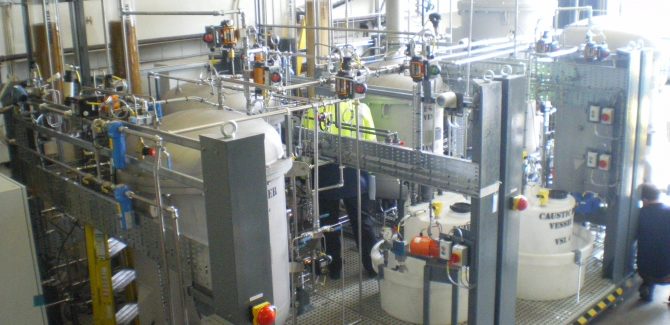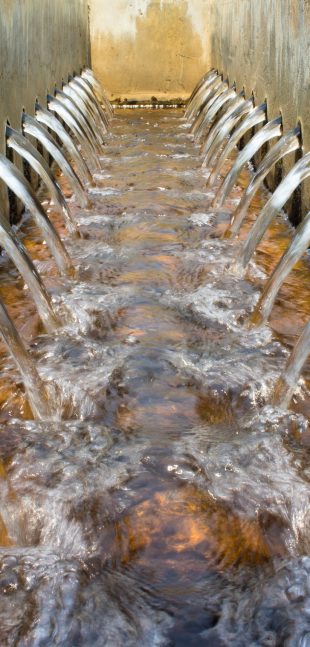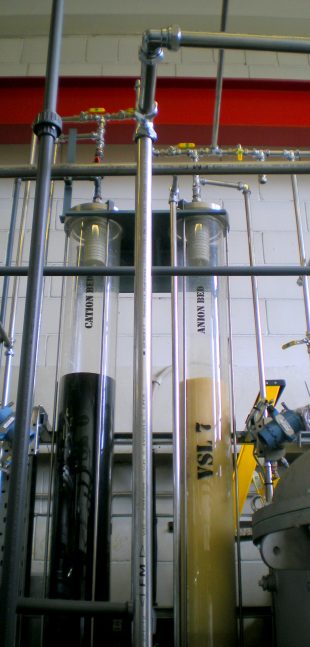 Water Treatment Educational System
2M have fervour for making automation and engineering exciting for young people to promote further learning and development of their industry and Cussons Technology is a client who shares this ethos.
This collaboration allowed 2M to put experience into practice and use their skills for the benefit of education, drawing on their work on water treatment to build a control system bringing to life a fully functioning water treatment system for students to experiment, experience, and learn.
The Outside the Box Bit:
Working with education was a new industry for 2M and it involved an informative approach in understanding the process and how the client wanted to demonstrate this.
2M then drew from their own experience from water and other related industries to enhance the client's brief and original specification.
The system delivered was a more compact and modular control system than the client had thought achievable, which in turn saved them tens of thousands of pounds in field wiring and labour.
What brought it to Life:
The process involves the supply of raw and untreated water then transferring it to different stations where dosing of specified treatment chemicals is delivered for the final result – pure water ready to drink.
This may appear quite straight forward but there is a unique mix of variables to be monitored to give the required results.
2M had to utilize a variety of devices including Flow Meters, Pressure Transducers, Level Transmitters, Ph Transmitters, Conductivity Transmitters, Temperature Transmitters, Pumps and Control Valves at each stage to properly monitor water supply and impurities.
The results of this ongoing monitoring determine the required dosing of chemicals to rid of impurities and make the water safe and drinkable.
The Highs and Lows:
Introducing new ideas and designs into an established field is always a worthy investment for 2M, who believe in sharing the knowledge they've gained from an overview of many industries.  In this case, new electrical designs were implemented and interwoven into existing and entrenched internal designs.
In turn, it was very satisfying to see how much time and money the client saved by using 2Ms modular and distributed design.  The ease of implementing changes during the design process was also very rewarding.
The Result:
2M developed an Electrical Control System and Software for Cussons Technology's large scale water treatment models.
Two systems have so far been developed and installed, one at Takoradi Polytechnic in Ghana and the second at the National Training Institute in Oman.