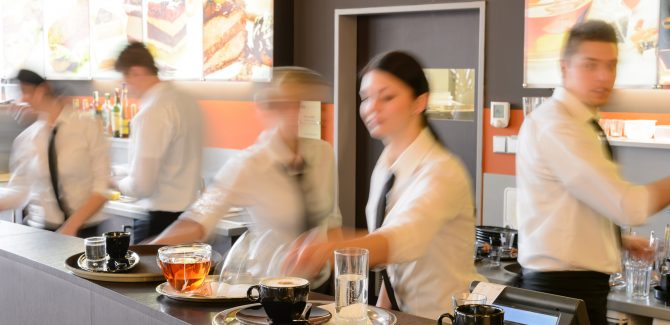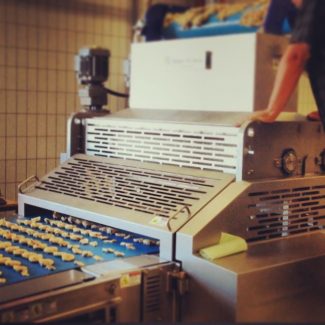 Cookie Dough Cutter with Baker Perkins
The client: With over a century's experience, Baker Perkins are global leaders in inventive and high-quality confectionary.  Their equipment creates products tempting customers to tea in shops and cafes around the world.
The challenge:  To create a synchronised and infinitely adjustable system producing cookies in traditional 'home-baked' styles and textures.
Precise synchronisation between two axes was paramount in ensuring high speeds and accuracy, without compromising authenticity and desirability.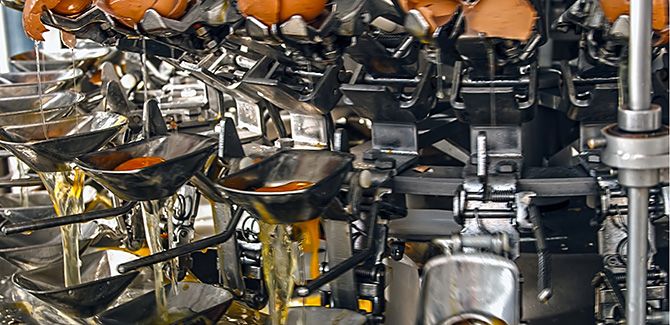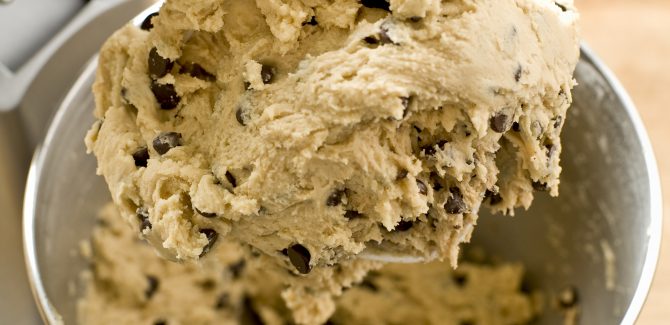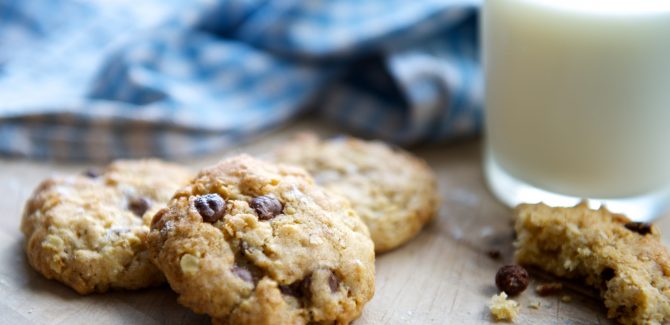 Cookie Dough Cutter
It goes without saying that home baked cookies are best, although with the current pace of life they're not always at hand. Sometimes automation's tasked to ensure everyone gets to enjoy a little bit of what they fancy.
The key is to achieve precision and efficiency without sacrificing the nostalgia and appeal of homemade goods.  Siemens selected 2M to develop an intricate motion system for a factory concocting delicious cookies for cafes throughout Europe.
The challenge of achieving charming 'hand baked' appearances with speed and consistency was a perfect fit for a signature 2M 'intelligent' system.
The outside the box bit:
The system asks the operator to input essential information such as desired recipe, weight, thickness, and volume of the batch.  Once this is done it calculates and creates the precise profile required.
The machine applies the design not only at great speeds, but also with delicate handling – ensuring intricate lifts and catches along the way to maintain the aesthetic.  Extreme responsiveness allows designers to change cookie features during operation, sidestepping the need for restarts.
Accessibility is of growing importance too, with most people desiring access to clear and crisp interfaces attainable from wherever they may be.  For this reason,  the system integrates with standard web browsers, improving day-to-day access for any operator with a laptop, tablet or smartphone.
What brought it to life?
To develop the precise motion control and enable efficient flow of functions, Siemens' SIMOTION Scout software was employed, while intelligent use of Siemens SINAMICS S120 drive system enabled fully integrated control of the servo axis and motors.  This two-axis system offers access to hundreds of variables within the system, enabling infinite recipes and styles of cookies.
The powerful hardware allows quick and precise generation of graphs based on any number of variables.  This information, accurate to within microseconds, is invaluable.  When the effect of any change can be observed immediately on the production line, the process of designing (and of course, taste testing) cookies becomes mush more enjoyable.
The highs and lows:
The capability to create such bespoke features and to respond instantly to input changes, without any breaks or downtime, was key.  At any point during the process desires may be changed seamlessly without delay.  This intuitive target was certainly rewarding for the project team.
The result:
With the current enthusiasm for fresh and authentic foods and the popularity of programmes like the Great British Bakeoff, a system that could create 76,000 delicious cookies an hour avoiding an 'over-processed' aesthetic would have to be something special.
With this flexible and fully-responsive design and implementation, 2M and Siemens have achieved just that, delicately co-ordinating processes such as cushioning, catching, and shock absorbing to make beautiful homemade-style products in a high-performance cookie factory.
To further improve and preserve the quality of the cookies, they are immediately frozen after cutting, ready to be freshly baked and enjoyed by thousands of cafe goers throughout Europe – enabling us to enjoy our quaint tea stops and catchups on the go.