What happens when you create a remote natural phenomenon in an industrial setting?
Several storeys high, Tower cycled up to 30,000 litres of water per minute.  This instant structure roared at the centre of the Zollverein industrial complex in Germany as part of the music and arts festival Ruhr Triennale 2013.
For this project of monumental scale, 2M designed a fully responsive control system.  Infinite pattern generation for the cascading walls was developed, creating a unique and immersive experience for each visitor.
With the freedom to stand beneath and within the structure itself, the public were invited to brave the thrashing falls.  Tower proved a firm favourite with children and adults alike, not least due to the unusual and rare visitor experience it provided.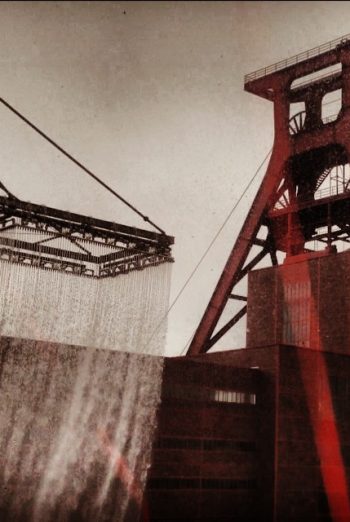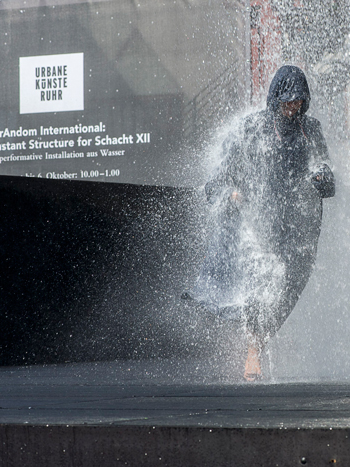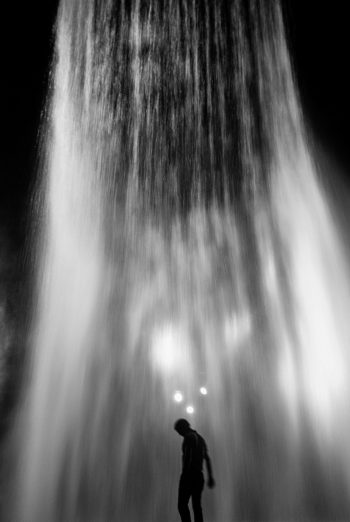 Below are some clips taken by Mal from within the waterfall itself.  It's easy to see why visitors had so much fun, with such an immersive and playful sensory overload.  So working at the polar opposite end of the spectrum from Rain Room, Tower is the place to get drenched if you so wish.
For those who preferred the sound and the spray to the beating water, they could time their entries and exits and cunningly attempt to escape the Tower's walls as they sprung in and out of existence.
Are you an institution, artist, or sponsor?  Do you have an idea or vision you would like to see come to life?  Drop us a line with your enquiry!
Enquire