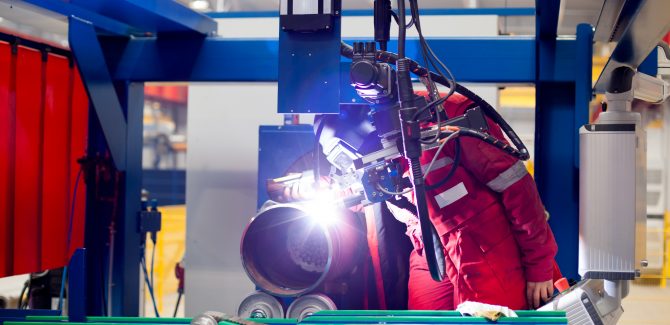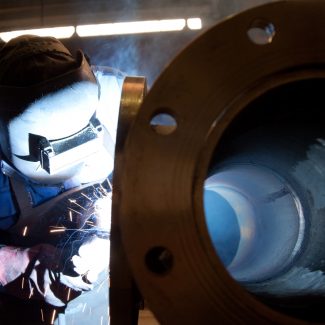 Cladding Spearhead
The client: A long established cladding operator within the oil and gas industry, renowned for being ahead of the field at every turn.
The challenge: To improve the functionality and capabilities of machinery used at cladding stations for the extraction of oil and gas.
The unique consideration for this project is the harsh environment in which extraction takes place, the conditions the process needs to withstand,  not least of which is corrosion.
The process of cladding pipes for the extraction of oil and gas adds 10 years to their lifespan by reducing corrosion effects.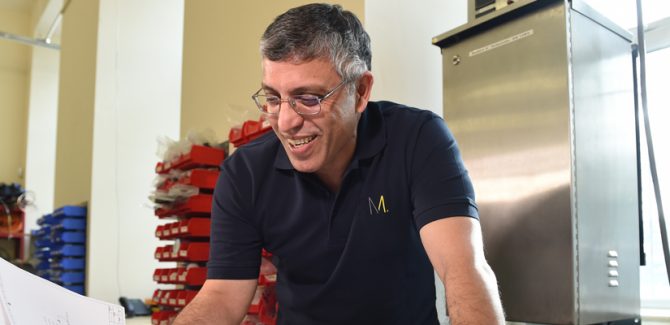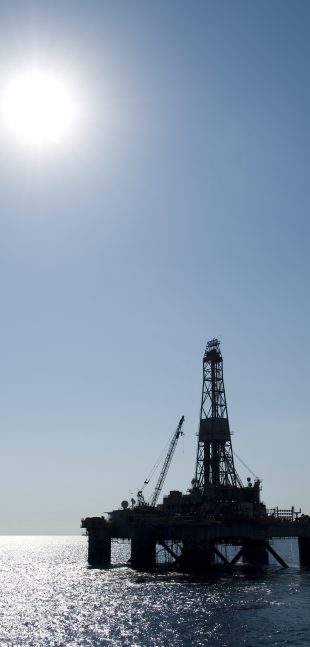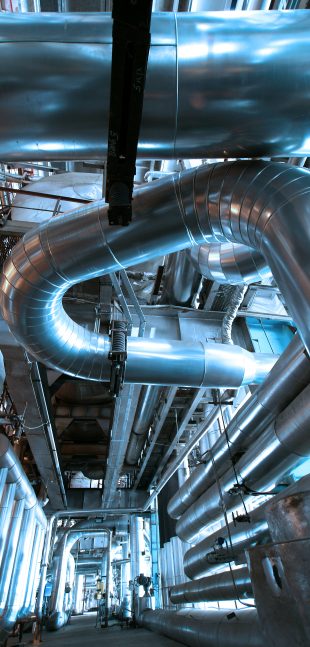 Cladding Control System
Sometimes motion control can lead to wondrous, engaging projects and other times it is about continual improvement and development that will make a notable difference to future operations.
Never has the importance of energy resources been more prevalent than at this time.  With limited supplies within oil and gas reserves it is essential to ensure that extraction is as efficient and safe as possible.
It was the continual drive towards process improvement and innovation from a major cladding company in Europe that led to an exciting partnership when they enlisted 2M to upgrade their cladding control systems.
The outside the box bit:
The key to this project was advancement at every level.  Maintenance of the current system was essential alongside the introduction of new software and then planning for future eventualities and developments.
The recent BP Oil disaster in Mexico means that the industry is expecting strict guidelines on traceability of the cladding process, and 2Ms design ensures the equipment meets and exceeds these requirements.
What brought it to life?
A state of the art new B&R hardware control based system was developed to replace existing aging and troublesome PC based method.  The existing mechanical hardware and rectifier needed to be maintained as well.
A new hand set was also designed which is approximately half the size of other manufacturers, yet still contains all the functions one would expect from a machine that would cost twice the price.
Clients also needed flexibility in the design to make it adaptable to future requirements without the need for considerable additional capital expenditure.
The highs and lows:
Over the course of a 3 year working relationship 2M has supplied to their client, upgrading to intelligent welding rectifiers that afford traceability of data – welding current and voltage, temperature and gas flow, and also allowing bore to bore welding in the vertical position, with the added advantage of measuring the amount of weld consumable being used on an hourly basis.
It was a challenge entering a long established market with core players, but with a superior product and word of mouth recommendations 2M quickly established itself.  This has a lot to do with a close and interactive relationship with the client which allows them the freedom to express their wishes and impact development in a way working with standard market products does not.
The success of this development has led to a growing clientele for 2M within the Oil & Gas industry.
The result:
2M developed a new state of the art software solution which catapulted the existing cladding machines into new and advanced realms of functionality and adaptability – delivering a fully diagnosable control system capable of handling many sophisticated functions.
Within a year of entering this entirely new industry, 2M developed a system that surpasses the performance of many cladding system providers with 30 years experience and their control system is now a market leading product.