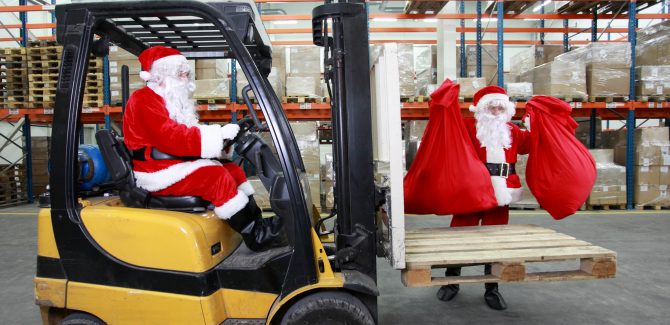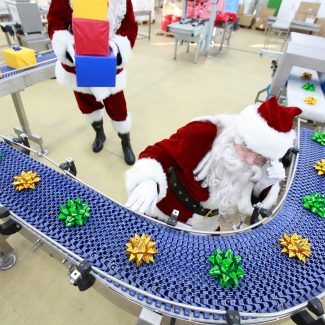 Christmas Post
2Ms 2014:  2014 is 2Ms 12th year.  True to form, it involved progression in two forms.  Infrastructure developed with the launch of a new and larger fully refurbished workshop for our team of talented electrical builders and designers.
In terms of industry, conceptualization and operational designs for exciting new experiential art pieces continue, which will further immerse the public in the magic of motion.  We also enjoyed entering the world of foam forming, where a process surprisingly similar to baking creates vast insulating formations required for every automobile and ship.
Research and development has entered test phase for our power distribution project in Africa.  Thoughts have also turned to automated sports systems – Manchester United we have our eye on you!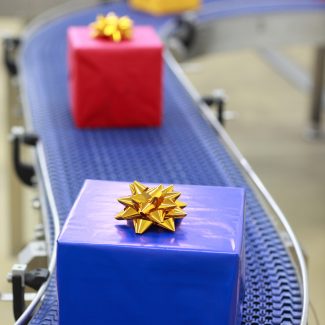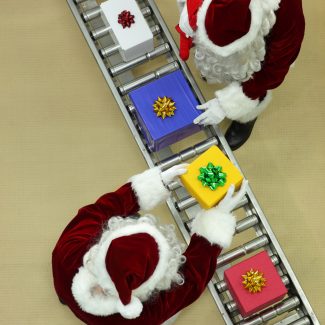 Christmas Post
Christmas is an extraordinarily busy time of year.  We're sure you're feeling the rush, the ever rolling to-do list, and stepping up the pace toward the festive crescendo!  Around the world, and up and down the country, machines too have been drafted in for festive duties.
From flowers to crackers, cheeses to meats, sweaters to socks, consoles to gadgets – weird and wonderful motion systems are operating millions of intricate processes.
Machines are buzzing with activity, usually running on 24/7 shifts in the lead up to Christmas. We do enjoy turning our hand to new things, proving that our understanding of process and motion design can be channeled to bring any installation to life.  So in light of the festive season, where our usage and needs are heightened and highlighted, from necessities and luxuries through to logistics, here's a toast to –
cutters, peelers, printers, mixers, labellers, shapers, formers, handlers, scanners, trackers, boxers, palatizers, fillers, stitchers, moulders, inspectors, conveyors, glazers, frosters, rinsers, steamers, coaters, bottlers, stackers, dryers, packers, weighers, checkers, sprayers, fermenters, spinners, chippers, wrappers and winders!
Not to mention the planes, trains, and automobiles which will ferry and propel us here, there, and everywhere – uniting families, friends, and lovers in the nick of time, for festive cheer and midnight chimes.  Every vehicle formed by robots, meticulously programmed and taught how to behave.  Every intricate system mapping landings, coordinating intersections and interconnections, run by bespoke software.
And there it is in a nutshell, the high technology which affords us the time, the space, and the ability to be present with the people who matter to us the most.
Merry Christmas.
(and don't use your iPhone at the table)